INTRODUCING Elev8 Performance
Meet the fitness experts ready to help you achieve your fitness goals at our gym.
Our gym team of fitness and nutrition professionals are invested in your health. We make every decision with our members' well-being in mind. Achieve your goals with us!
Owner/CEO
Katrina Garcia
After watching my mom battle health issues my entire life, I knew that I wanted to make an impact on other people's quality of life. In 2013, I became a certified personal trainer and nutritionist. After training my own clients for a few years, I decided to take a leap of faith and open Elev8 Performance in 2015.
Since then we have evolved our definition of heath and continue to elevate our level of standards in the health and wellness space. My promise to you is that we will continue to do our due diligence to bring you the best services that this industry has to offer. I'm looking forward to meeting you and watching you crush your goals!
Owner/CMO
Mark Garcia
Mark Garcia started his journey in the health and fitness realm in 2005. Over the years, his passion has grown and excelled with every fitness company that he's ever been a part of, now culminating in his current role as the Co-owner and CMO of Elev8 Performance.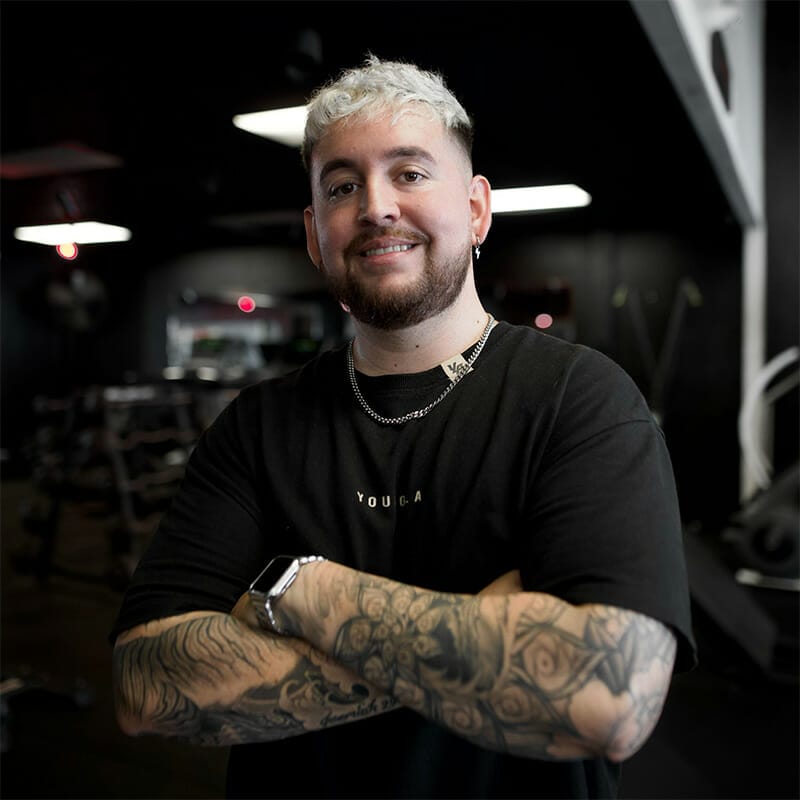 COO
Trevor Marquez
Trevor Marquez is a dynamic and driven Chief Operating Officer (COO) with 8 years of experience in business solutions. His unwavering commitment to excellence has significantly contributed to Elev8's success along with his expertise in strategy, operations, and management.
Operations Manager
Chelsea Garner
Chelsea Garner is our Operations Manager with a robust background in personal training and a Bachelor's degree in Fitness and Health Promotion. With a strong passion for fitness and wellness, Chelsea combines her expertise in personal training with her organizational acumen to excel in the realm of operations management.
General Manager
Cierra Marlett
Cierra is a Front Desk Lead at Elev8 Performance. With an experience in retail, customer service, and organization, she strives to maintain the gym's safe, fun, and professional environment.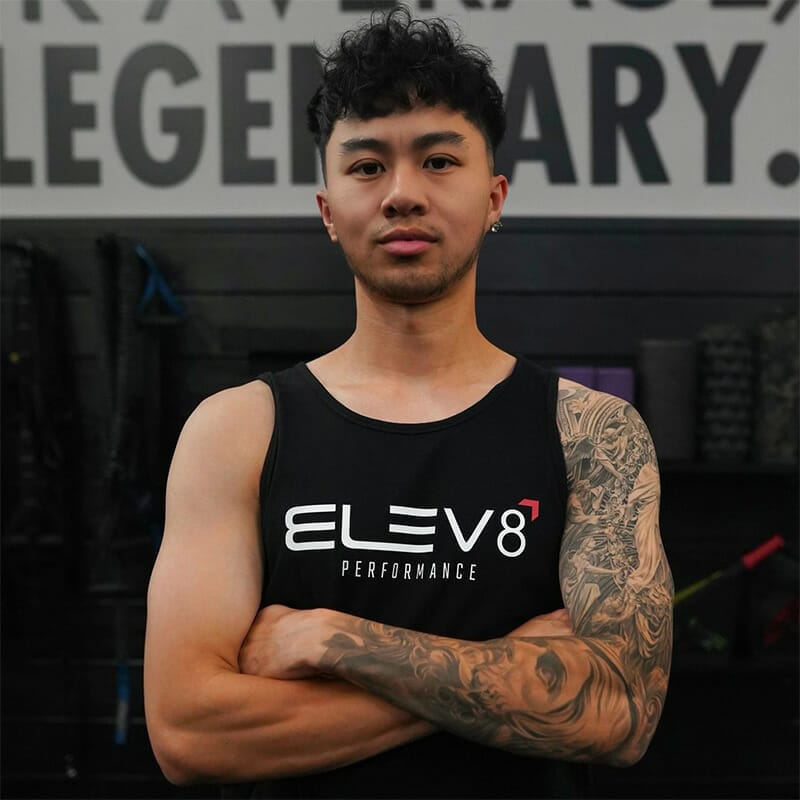 Social Media Coordinator
Kenny Mai
With a remarkable 9-year journey in the realm of media, Kenny's expertise is in the art of photo and video production. His passion, however, extends far beyond the confines of the camera lens. Kenny is also wholeheartedly devoted to fitness and personal elevation.
Graphic Designer
Eduardo Galdamez
Eduardo Galdamez is our vibrant graphic designer hailing from the heart of El Salvador. Beyond his artistic prowess, Eduardo is a devoted family man, finding his greatest joy in weekend escapades with his loved ones.
Lead Coach
Bryant Luu
Bryant was overweight his entire life, especially into his college years. He would always tell himself the same lie every morning - "you're born to be fat or skinny. You're fat." One day he woke up and decided it was time to stop lying to himself.
He decided he was ready to take initiative for my life and health. In 2011, he was 220lbs and through dieting he was able to drop 20lbs. When he added p90x, he lost another 30lbs and found himself on the other end of the spectrum – "skinny". Bryant decided to shift his fitness goals to gaining muscle mass in powerlifting. Fast forward 10 years and he has personal experience in almost every area of fitness – cycles of bodybuilding, powerlifting, power bodybuilding, 2 men's physique shows, an Olympic weightlifting comp, and almost every diet under the sun. In 2017 Bryant decided to turn his personal experience into a profession where he can help others achieve their own fitness goals. His personal experience paired with his extensive knowledge and certifications allows him to relate with a wide spectrum of people and help them conquer their goals.
COACH
Nancy Do
Throughout her entire life, Nancy was labeled as the "big girl" and endured relentless bullying because of it. This painful experience led her to a myriad of mental health challenges and eating disorders, struggles that required her unwavering determination to overcome.
Nancy's own remarkable journey of personal transformation within the gym became the catalyst for her decision to become a NESTA Personal Trainer. Her mission is to assist others in overcoming their gym anxieties, promoting not only physical change but also profound mental growth. Nancy's coaching approach centers on three pillars: exercise technique, sustainable nutrition, and a steadfast commitment to mental well-being.
COACH
Sandra Gonzalez
Sandra started her fitness journey about ten years ago. Changing her own lifestyle gave her a passion to help others achieve the same thing. Change is never easy, but Sandra loves coaching others in becoming a better of themselves, from the inside out.
COACH
Charlie Honest
Charlie Honest has always had a passion for health and fitness. Growing up, he was involved in all sports but basketball was his true love. He crafted his skills and body to endure a successful college basketball career.
His love for strength and conditioning lead to his increased athletic ability and overall performance in life. Now, Charlie's goal is to help other people learn to maintain a healthy, balanced lifestyle. Charlie's love for sports allowed him to understand how being physically stronger can significantly improve your overall quality of life and now we want to help others find their own inner athlete.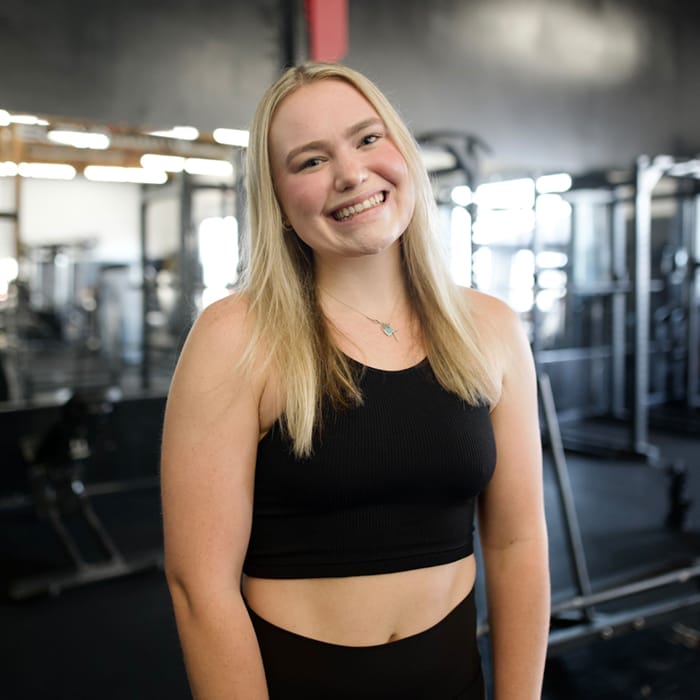 COACH
Alyssa Mabry
Alyssa Mabry is a NASM certified personal trainer and studying kinesiology at OCC. She has always been into fitness and sports since a young age and began lifting weights in March 2020.
Fitness has taught Alyssa to overcome mental and physical obstacles as well as overcome injuries as she has had many injuries over the years. Alyssa understands how disappointing injuries and setbacks can be, and she is here to help you work through them. Alyssa wants to help you reach your goals no matter what fitness level you are at.
COACH
Natalia Vasco
Natalia obtained her Bachelor's degree in Kinesiology and Exercise Science from CSUF in 2020. She is currently pursuing graduate school to become a physical therapist. Natalia started her fitness journey back in 2012, along with playing D2 collegiate soccer at UH Hilo in Hawaii.
She found a strong interest in weightlifting which quickly turned into a passion and the reason she decided to pursue a career in personal training. Natalia absolutely loves being a trainer and being able to help individuals achieve their fitness goals. Natalia believe that through fitness we not only become stronger on the outside, but we also develop and strengthen our core mentality. Natalia specializes in posture correction, injury prevention, weight loss, and body recomposition. As a trainer Natalia's main goal is to help clients push past their limits while gaining education on sustainable practices.
COACH
Juan Martinez
Juan Martinez is a 26-year-old fitness enthusiast who has been dedicated to his own fitness journey since he was overweight at 13. As a trainer, Juan is committed to helping others achieve their specific fitness goals, safely and effectively.
Whether a client wants to build strength, improve endurance, or maintain a healthy lifestyle, Juan is there to support them every step. Juan understands that starting a fitness program can be overwhelming, but he ensures he makes the process as smooth and enjoyable as possible. His goal is to help clients reach new levels of progress every week. Juan's approach to fitness is with a holistic mindset, considering not only the physical but also the mental and emotional aspects of health. He aims to improve his clients' physical strength, confidence, resilience, and overall quality of life.
COACH
Julie Hawk
Julie is a fitness enthusiast and a former two sport collegiate athlete. She was exposed to sports and working out at a young age. After she decided to stop playing sports in college, she knew in a heartbeat, she wanted to start coaching!
Book a Free Intro at Elev8 Performance today. Chat with an expert to learn more about how we can help you reach your goals.